Brampton mortgage brokers often serve their surrounding area in addition to Brampton. These areas may include: Mississauga, Milton, Caledon, and Halton Hills.
Featured Brampton Mortgage Broker Profiles
Satyen Drepaul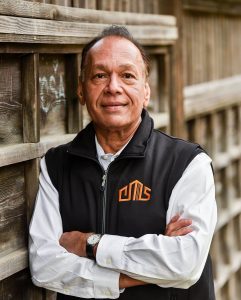 About
Satyen Drepaul is the founder of Canadian Mortgage Services (CMS) which was started 30 years ago.
He is a member of the Independent Mortgage Brokers Association of Ontario.
Since 1988, CMS has brokered over 1 billion in deals. His experience is obviously vast and over a 30 year period of 1 billion in deals, he's probably encountered and handled every kind of financial situation you can imagine.
A quick look at his website shows that he's invested in his website and has created a mission and vision. For me, this implies greater involvement than just selling. He's committed to his business.
Testimonials
A quick review of his website shows reviews publicly listed between 2012 and 2016.
Licence
Broker licence: M08000839
Contact
Brampton Office: 905-455-5005
Address: 4 Wildercroft Avenue, Brampton, Ontario, Canada, L6V 4E6
Milton Office: 416-903-5115
Website: https://cmsmortgages.ca/
---
Pat Dowling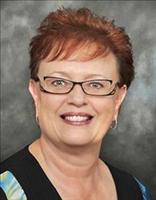 About
Pat Dowling is Mortgage agent with Mortgage Architects. As a Reverse Mortgage Specialist and an Accredited Mortgage Professional, her professional goal is to improve your day-to-day standard of living.Gregarious, energetic and ethical, Pat ensures correct and dedicated assistance in achieving your financial goals. As a mortgage agent she specializes in customizing your mortgage based on your unique needs and negotiates with lenders on your behalf while preserving your interests.
Services
Mortgage Architects offers residential mortgages, self-employed mortgages, investment property mortgages, commercial mortgages, private mortgages, reverse mortgages, advices and services for first time home buyers, housing for newcomers, secured lines of credit, debt consolidation, bad credit repairs and rent to own programs.
In a nutshell, Mortgage Architects offer the following services:
Structuring your mortgage in a way that will fit your overall financial plan.
Concern that goes beyond the interest rate – taking into consideration all features, options and wise debt designing.
Planning your future financial goals.
Providing sound credit advices and promoting credit boost.
Building your wealth through proper and planned financial strategies.Companionship through the lifetime of your mortgage and modulating the mortgage based on your financial needs and capacities.
Strategizing your debt.
Planning your retirement – using your home equity to fill in the gap made by your retirement plan.
Contact
Address: 4 Northumberland Place, Brampton, ON L6S 4E5, Canada
Phone: 905-789-8198 x 203
Cell: 416.854.8863
Email: [email protected]
Website: https://www.mortgageladies.com/pat-dowling-amp/
---
Ranjit Dhaliwal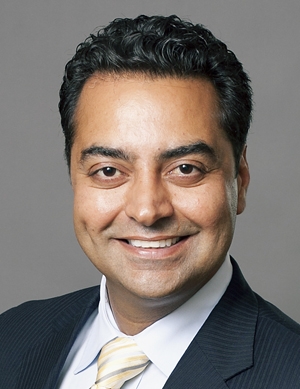 About
Arriving in Canada when only 11 years old, Ranjit Dhaliwal experienced how hard it is to financially succeed if advice and strategic counsels are absent. Inspired by his own troubles he choose a career that would help other immigrant families to financially prosper. As a successful mortgage broker, he uses wealth building strategies to increase his clients' net worth. Today he is the president of Clarity Financial Inc.
Services
Clarity Financial Inc. provides comprehensive information and expert advice on how to build a mortgage blueprint in accordance with your unique financial and mortgage needs as well as your long-term financial goals.
Clarity Financial Inc. offers the following services:
Debt consolidation – uses your equity to lower the interest payment on debts and to reduce the payees.
Home equity and renovations – uses your home equity to access the money you need for renovations.
Mortgage insurance – provides financial security for your largest debt made for purchasing a home.
Mortgage portability – when relocation is needed, the flexible mortgage can be transferred from one home to another.
Mortgage pre-approval – it is good to know what you can afford and getting pre-approved for a mortgage is important when planning to make a big investment.
Mortgage renewal – if your current lender is offering a bad rate, it is good to have other options to choose from.
Investment properties – helps make decisions regarding investments in second homes and places.
First-time buyers – reviews your financial capacity and mortgage options to achieve the best deal.
Credit repair – shaping the rates based on your financial needs and capacity.
Contact
Address: 70 Delta Park Blvd, Unit 13, Brampton, ON L6T 5E9
Phone: 905-789-1166
Cell: 416-992-7265
Fax: 905-789-7666
Email: [email protected]
Website: https://www.clarityfinancial.ca/
---
Best Mortgage Rates in Brampton
Contact a local Brampton mortgage broker to help you get started with financing your dream home. A mortgage broker can help you get better rates than the posted rates of major banks. A good mortgage broker can also help you with your debt management. Note that it isn't a good idea to only look for the lowest rate. That's easy to do and can be done in 2 minutes. But, we all know, getting a mortgage isn't that easy. It's based on your situation and conditions of the mortgage. If you need help choosing which mortgage you should get, contact an agent above.
Mortgage Broker Benefits
Almost all mortgage brokers do not charge a fee. They should tell you if they do.
Mortgage brokers need to be licensed
They can do the comparison shopping for you and provide you with the lenders' conditions
Do you like negotiating? If not, they can do all the negotiations for you
They usually offer greater flexibility in meeting with you than many other lenders
You get access to their in-depth knowledge and experience
Resources for Brampton Home Buyers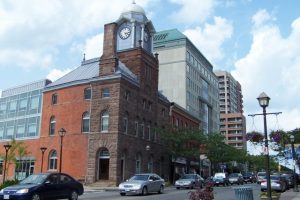 Brampton is part of the Peel Region, which in turn is part of the GTA. It has a population of 593,638 as of the Canada 2016 census.
It's known as the Flower City because of it's heritage of producing an abundant amount of flowers in greenhouses. Although, it's growth and industrialization has overtaken these greenhouses unfortunately.
It's close to Toronto and like Mississauga, it's a major transport hub and as a result has lots of warehouses.
Chysler is a major employer and the plant there produces all the cars for North America.
According to a note on Quora, "It is the first city in the GTA and one of only 10 in North America to be designated an International Safe Community by the World Health Organization in 2007."
City of Brampton Videos
Links About Brampton
City of Brampton – The official city website is the source to go to, to learn about the community, culture, transit, and local city information so you can learn about the city you potentially plan to move to.
inBrampton – This is a news site about Brampton and focuses on food, top 5, arts & fashion, news, people, real estate, history, events and insights into Brampton
Mortgage Brokers Nearby